COMPUTER OF THE WEEK:


Eagle IIe
VIEW DETAILS
SIGN OUR GUESTBOOK
"WHAT!!!! No Byte 8 microcomputer ??? I'll have to send you one.... Paul"

---
"This is a great website. You have a superb collection of vintage systems, and the extras you have added are a nice touch. I can't wait for the completion of the rest of this site. Great Job!"

---
"nice site dave"

---

DONATE YOUR OLD
SYSTEM
WE ARE ALWAYS LOOKING FOR VINTAGE COMPUTER SYSTEMS
IF YOU WOULD LIKE TO DONATE TO
THE FREEMAN PC MUSEUM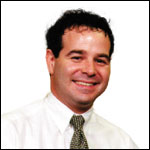 Jeff Rose
JDR Microdevices, San Jose, CA


JDR Microdevices was established by Jeffrey D. Rose in 1979. JDR became one of top direct marketers of electronic components and computer products to hobbyists and the technical engineering communities. JDR defined the way that products are sold via catalogs and mail order. Jeff still going strong at JDR located in Sunnyvale, California.
<< Previous Hall of Famer
|
Next Next Hall of Famer >>