COMPUTER OF THE WEEK:


Eagle IIe
VIEW DETAILS
SIGN OUR GUESTBOOK
"WHAT!!!! No Byte 8 microcomputer ??? I'll have to send you one.... Paul"

---
"This is a great website. You have a superb collection of vintage systems, and the extras you have added are a nice touch. I can't wait for the completion of the rest of this site. Great Job!"

---
"nice site dave"

---

DONATE YOUR OLD
SYSTEM
WE ARE ALWAYS LOOKING FOR VINTAGE COMPUTER SYSTEMS
IF YOU WOULD LIKE TO DONATE TO
THE FREEMAN PC MUSEUM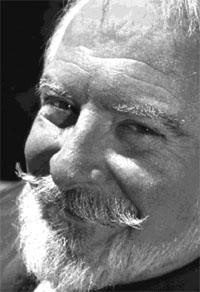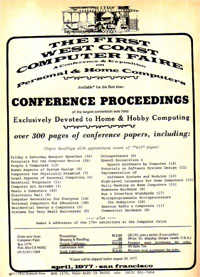 Jim Warren
West Coast Computer Faire "Faire Being"


Clearly the most important show was the West Coast Computer Faire, founded by Jim Warren and Bob Reiling. This show basically put the microcomputer on the map. Apple introduced the Apple II, Others included IMSAI, MIT/Altair, Sphere, Processor Technology, Cromemco, Digital Research ( CP/M), Tarbell Electronics, Vector Graphics and Polymorphic Systems. Jim could be seen to be roller-skating around the Brooks Hall while attending to business as the floors were concrete (low budget, no carpeting) In 1983 the Faire was sold to Sheldon Alderson for $3 million to augment Comdex/Las Vegas.
<< Previous Hall of Famer
|
Next Next Hall of Famer >>